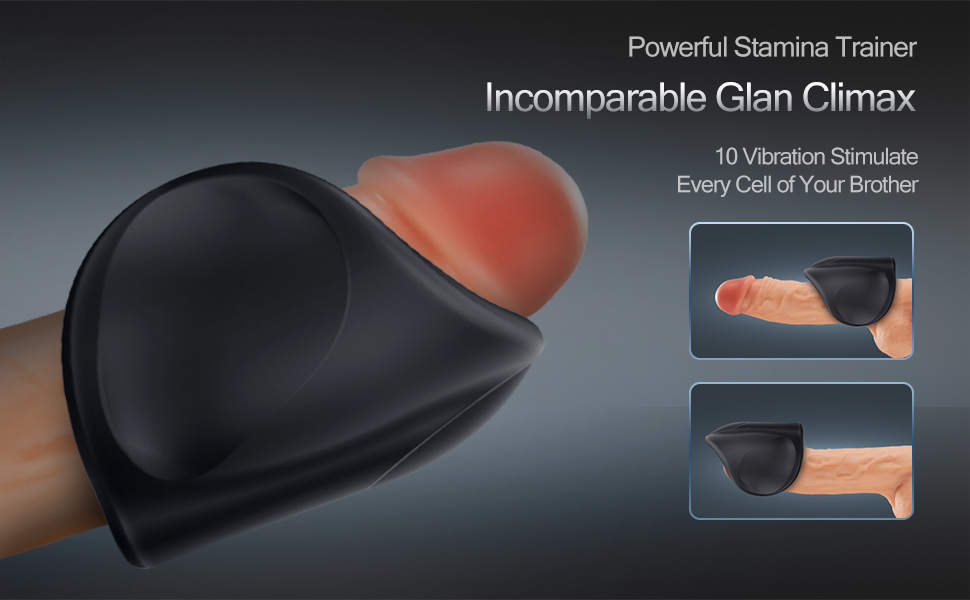 Give into the tease and take yourself all the way through to climax with the Stimulator
The YOOGiGi male vibrator fits over the head to deliver powerful vibration to this super-sensitive area. Surrender to the tease and take yourself all the way through to Ejaculation.
This revolutionary male masturbator designed with one open side, perfect for flaccid stimulation and is so effective you don't need to manually stroke to benefit from the sensation. A great masturbator toy for men with erectile dysfunction or those who struggle with mobility or grip.
A vibrator for him, not her! This innovative power-packed vibrator is a must-have boy toy like no other.

Simple but explosive shape design, just like you who need to release pressure, always waiting for the explosion. Portable design allows you to use it at any time. Whether travelling or working or while taking a car break, you can take it out and enjoy the pleasure she brings to you, alleviating tension and stress. Enjoy yourself!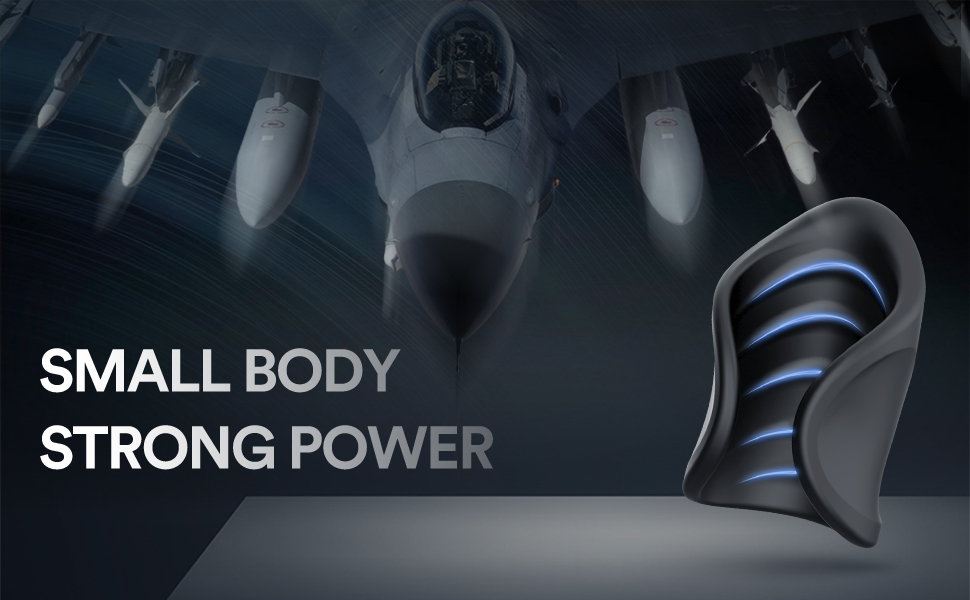 2 IN 1 Sex Toy combining masturbation and endurance training.

Not only can massage your brother bring you pleasure, but also can stimulate cock and glans to reduce sensitivity. Therefore, improve their durability in life. Making your little man harder and stronger.

Don't worry about the sound

High-end powerful yet quiet vibration, almost no sound when used.you can enjoy your private hour without drawing attention from next door.

USB Rechargeable

The vibrating masturbator is USB rechargeable and the high-quality battery can last about 1 hour with 2 hours full charged. You can easily charge by connecting to your phone iPad and mobile power anytime.
[Unique Glans Vibrator ] Hit you F-spot!(Most sensitive spot on the penis) Make you go wild! This penis stimulator with 10 different vibrating patterns can fit perfectly on your frenulum. (The frenulum where the glans meets the shaft on the underside of the penis just below the head) . She wrapped that area, stroke and caress him. Just imagine that your glans is held tightly by her and she starts rubbing the edge of the glans, massage every cell of your glans. Enjoy your pleasure!

[Lightweight Handhold Masturbator ] Small body, powerful energy. The male vibrator adopted a streamlined design, like a fighter riding on your glans. The small and portable men masturbation device with unique wing shape design is more convenient to hold. You can move it up and down and pinch to strengthen stimulation at any time.

[2 in 1 Adult Toy] This sex toy is not only a masturbator but also a penis endurance trainer. Massage and exercise your penis through different vibration patterns. Improve your sexual stamina and the sensitivity of the glans. Choose a weaker mode and increase slowly, then take off the training tool when you feel you want to ejaculate, continuous exercise. Enjoy stimulation while training sexual abilities, you will perform better in sex and prolong your sex time.

[Body-safe Silicone&Unlimited Size] The material of penis vibrator is medical grade silicone, soft like your girl's hand. No odour and no allergy, safe to use. Unlike other penis training tool, unlimited size is the reason you choose it. You don't have to worry about being too small to fit your size, she fits perfectly with any penis.

[Waterproof & USB Charging] IPX7 waterproof level allows you to use it where there is water, you can take her to the bathroom or the swimming pool, and can be easily rinsed with water. The vibrating masturbator is USB rechargeable, you can charge the toy by connecting to your phone charger, computer, power bank. Don't worry about enjoyment being interrupted.