Colorful Sex Pleasure, Wonder Sex Experience
This Confetti Dildo is designed for offering a kind of colorful sexual pleasure to you. As this realistic dildo look so charming, and the confetti inside makes it fantastic, so it can be regard as a art of sex toys. It will give you a different experience both visually and in use. No matter your use it alone or with somebody, it must bring both of your unforgettable experience.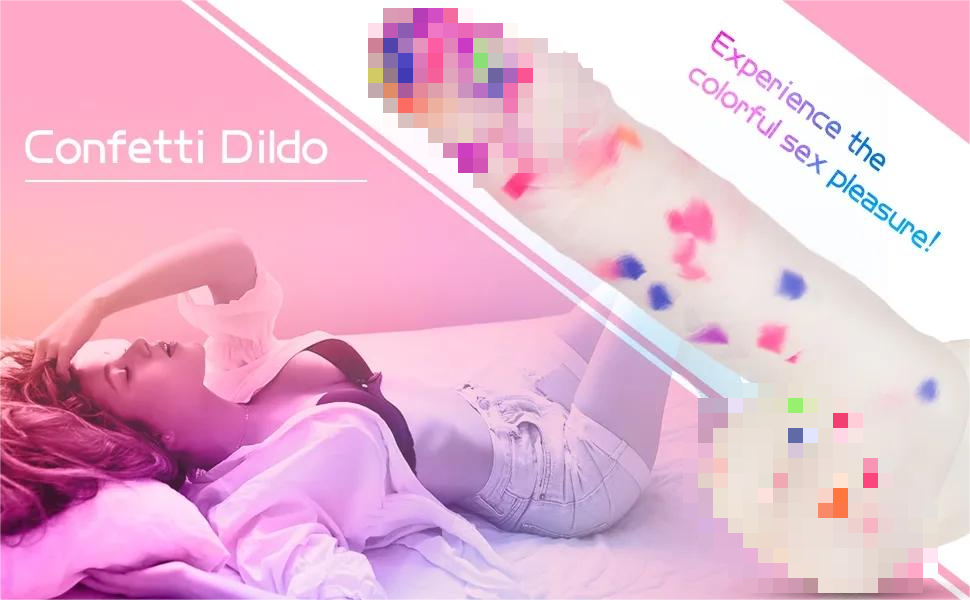 Realistic Looking, Outgoing Passion, Unique for You
This silicone realistic dildo has high-quality lifelike shape, no matter the colorful glans or 2 testicles are all filled with unstoppable passion to offer sexual stimulation. Its clear cock are embed randomly confetti silicone, so every confetti dildo you get from YOOGiGi is different, we want you to know that no one with get a same confetti dildo as you have. Yours are unique.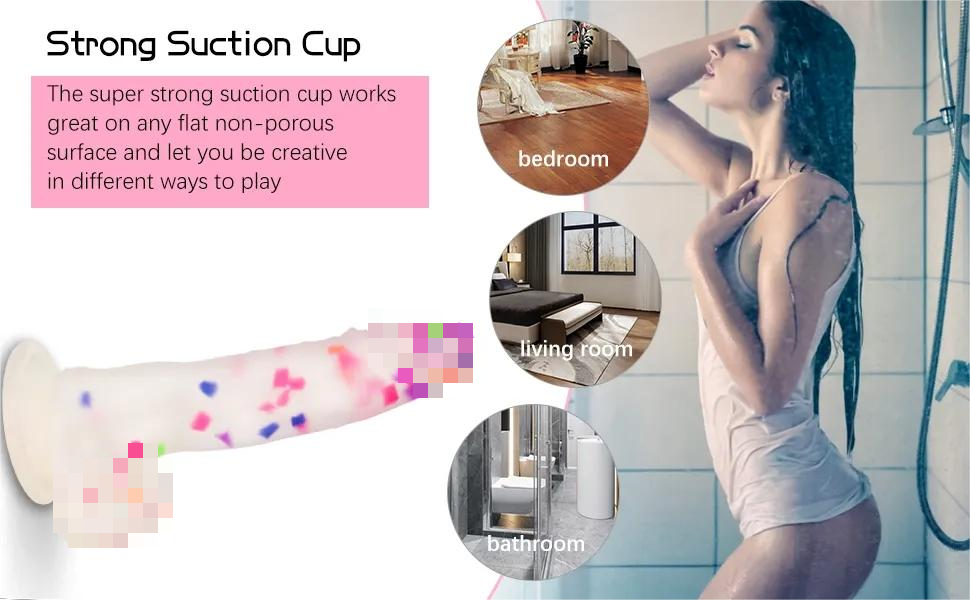 Hands-Free Playing Wherever, 100% Enjoying Whenever
With a strong suction cup, you can find that u have a lot of interesting poses to play with the realistic confetti dildo in hands-free way. Any smooth place like floor, wall even chair can be your sexual garden. If you use some special light to irradiate it in a little dark room, you will find a surprising show and 100% enjoyable admiring fun.
▶Very Flexible: you can easily bend to your preferred angle to quickly reach the strongest feeling.
▶Portable And Easy To Clean: This massager is easy to clean and carry, just wash it with soap under running water and enjoy a massage from the massager anytime, anywhere.
▶The Surface Is Very Smooth And Very Easy To Insert: it is made of high quality Silicone material and is not toxic to human skin. It has a soft and elastic touch.
▶Sucker Is Great: absorbs chairs, floors, showers, and even walls, taking into account this, other hard and smooth surfaces
▶Special Sealed Box: unmarked packaging, confidential delivery, no sensitive words.