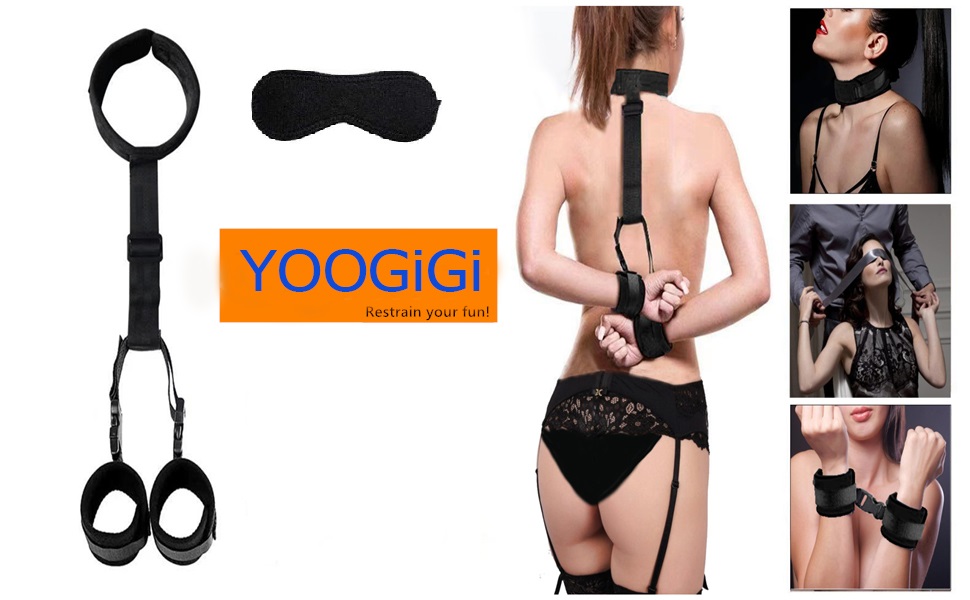 Beginner BD SM Bondage Restraints Kit the BD SM sex toys set contains a neck to wrist restraints kit and a bondage cotton rope, simple yet elegant, it is easy to use and definitely a good kit to begin your kinky adventures, even a beginner can easily work with it.
Multiple Usages Sex Toys The two handcuffs can be used separately to bind and connect your two hands/legs without collar binding your neck.Also,when her neck is bound by the collar solely,it is high time to pull the leash on the collar up to play the master-dog game,enjoying her every expression as your slave.
Touch Comfy and Joy in Restraint Tightness of the handcuffs and collar can be adjusted through the Velcro easily.So it is obvious that you can find an optimum tightness to have fun in the sex adult games.
Keep Your Sub's Arms Pinned behind their back

Restrain their arms behind their back by binding them each into the sleeve, adjusting tightening. Locking buckles give you the option of reinforcing your control and ownership.