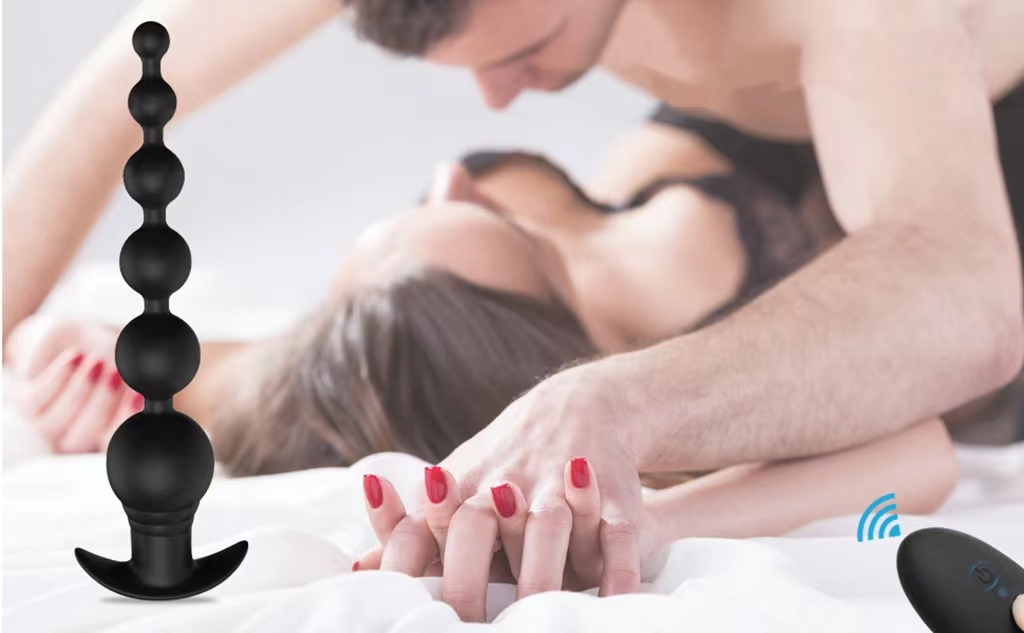 Here it is, the most novel adult toys for every single or couples, men and women. YOOGiGi, your best sex specialist around your life. Make more fun love for you!
Not Only An Adult Toy, But Also the Love Between You and Your Partner

We are always committed to providing better services and solutions for our customers. This Anal Beads vibrator is one of our latest idea. It is more like a "punishment game" between you and your lover. From the smallest top to the biggest bottom, this beads gradually become bigger and the pleasure will come up higher. Not only the size, but also the vibration. You can feel the vibration strengthen when inserting the beads to you. We offer a remote control for easily changing the vibration frequency, no need to pull out it, just change the vibration you want!

9 Kinds of Strong Vibration Mode

Strong like a storm or gentle as a breeze, it's up to you

We prepare 9 different kinds of pleasure for you, with a simple click on the button and it will switch to the next vibration immdiately. From the continuous vibration to the intermittent. With its multiple functionality, you can relieve stress and have a good time. More than a massager vibrator, you can discover personal vibrator new play by yourself!
100% Waterproof Design

Seamless silicone material covers the whole body of this anal beads. Making it suitable for lovers or for self-entertainment in the bathtub or swimming pool for utmost play.

Quiet for Private Fun Play

This vibrator is powerful, meanwhile the noise has been controlled in the lowest range. While you enjoy the pleasure of using it, you don't need worry about being heard by others or annoyed by the loud noise.

Convenient USB Magnetic Rechargeable

The bullet vibrator of this anal beads is rechargeable, and it comes with a high quality exclusive charging cable with USB interface. You can use any USB adapter or the powerbank/PC to connect with this cable and charge your vibrator.
❤Superior & Safe Material - Medical grade silicone material. Safe, harmless, odorless and anti-allergic. With all the advantages, the anal beads gives you amazing experience of sex fun. Smooth surface and flexible nodes, gives you a good feeling when using it. All we want is to provide a real experience for you.
❤Remote Control & Multiple Modes - Only one remote control is needed to control 9 vibration modes,each one will offer you different experience of orgasm. Whether you like it keep vibrating or with some tricks, it will suit all your need. The vibration intensity of this anal beads has been enhanced, now you will get a stronger feeling from it. We hope you will like our new idea!
❤Ergonomic Design, Waterproof Vibrator - Small to big, step by step. With a safe handle to easily pull out it. Perfectly fitting your body curve, exactly trigger your sensitive nerve. IPX7 waterproof, make sure that you can enjoy it on bathing, and easy to clean.
❤USB Rechargeable, Magnetic Port - Built-in polymer battery, new magnetic port USB rechargeable, with one hour charging it can use about 120 minutes. USB quickly rechargeable function makes it suitable for carry to travel, indulge your desires anytime anywhere.
❤Wisper Quiet, Low Noise - Lower than 40db noise when it is working, protect your privacy and will not disturb anyone. If you like it, please add it to your cart.