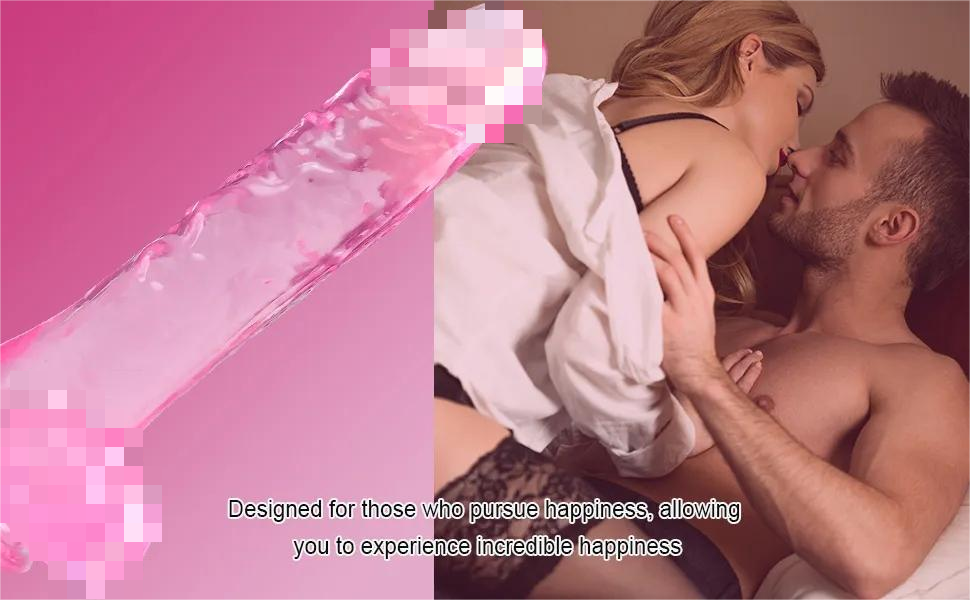 Incredibly flexible and bendable for any angle

Realistic shaped dildo for real fun

The long shaft design is incredibly flexible and bendable, allowing it to hold its shape at almost any stimulating angle to get to all those hard to reach places and seek out the most sensitive inner sweet spots in different angle.
Fills You Up Nicely

The dildo features a realistic shape for easier penetration and raised veins for vaginal stimulation with every thrust. Both features give the dildo a more natural and life-like feel for increased fun.

Without Place Limits

Whether in the pool or the bathtub, you can enjoy yourself without any restrictions.
Powerful Suction

Bottom sucker design - the round, large and concave bottom forms a strong attraction.

Hands free - release your hands, suitable for wet or dry walls, desks, Bathroom.

100% Waterproof

Waterproof design - Can be used in water

Easy to clean - Please use hand wash and with warm water
▶Very Flexible: you can easily bend to your preferred angle to quickly reach the strongest feeling.
▶Portable And Easy To Clean: This massager is easy to clean and carry, just wash it with soap under running water and enjoy a massage from the massager anytime, anywhere.
▶The Surface Is Very Smooth And Very Easy To Insert: it is made of high quality Silicone material and is not toxic to human skin. It has a soft and elastic touch.
▶Sucker Is Great: absorbs chairs, floors, showers, and even walls, taking into account this, other hard and smooth surfaces
▶Special Sealed Box: unmarked packaging, confidential delivery, no sensitive words.